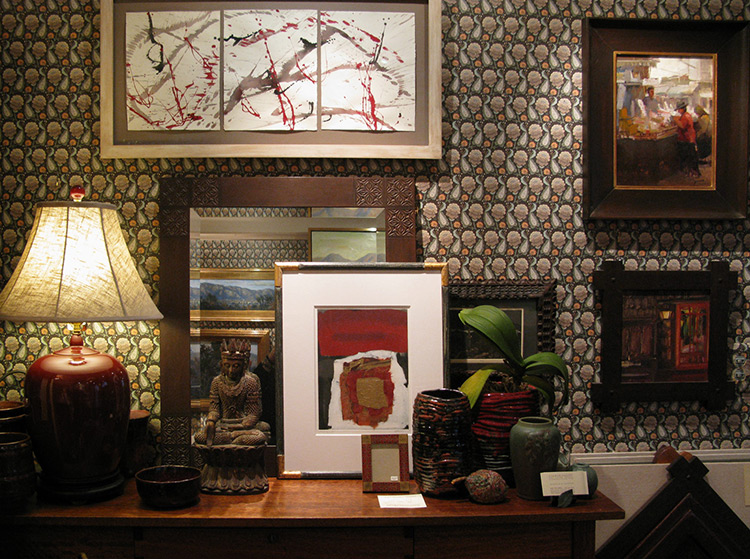 Aarnun Gallery-Fine Picture Framing for 40 years has been an exceptional resource for fine art and distinctive custom framing. Located in a charming "Boston Row House" brick building on Green Street in Pasadena's Historic Playhouse District, Ed and Marcia Nunnery provide expert design solutions in a professional, creative enviroment. Aarnun offers a "Continuing Exhibition" of works by the 15 artists they represent, and stocks many antique and contemporary fine art prints. Hand-made frames from an outstanding collection of custom styles including carved wood, hand-crafted Leather, "Craftsman", 22KT gold, traditional French to clean contemporary—all of highest quality—are the Aarnun trademark.
Additional services include complete Art Restoration for paintings and works on paper and archival matting and museum framing, OP3, and filtered glass. An impressive selection of Desk Frames are on hand along with Decorative stands and Picture Lights. Designers and their clients are welcome.
Our customers are encouraged to peruse the site and when possible come visit the Gallery to view the works in person, and to contact us by telephone with any questions. In this amazing time of "Makeovers" consider reframing a piece of art from your own collection–as with any work of distinction an appropriate frame will compliment and greatly enhance the image. It's as simple as that.